Say Goodbye to Uninvited Guests: Keeping Your Home Pest Free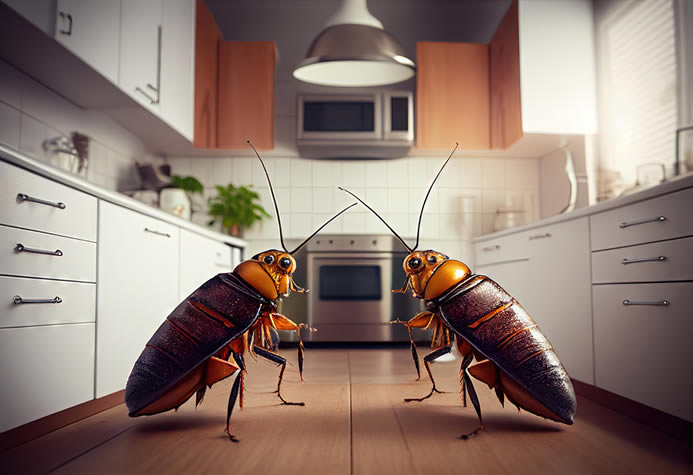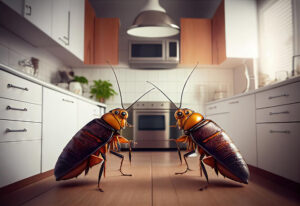 Maintaining a clean and pest-free home is essential for both our physical and mental well-being. However, unwelcome visitors in the form of pests can quickly disrupt the harmony of any household. From aggravating insects like ants and mosquitoes to more concerning intruders like rats or termites, these creatures can pose health risks while causing damage to your property. As they say, prevention is better than cure, so let's explore effective strategies from reputable sources such as The Bug Man website (https://thebugmanfl.com) that will help you safeguard your home against these pesky invaders.
1. Secure Entry Points:
Pests often enter our homes through small openings and cracks in walls, windows, doors, or even through utility lines. Conduct a thorough inspection around your house to identify potential entry points and seal them using caulk or weather-stripping materials. Pay special attention to crevices near pipes or cables that lead indoors.
2. Maintain Cleanliness:
Regular cleaning not only keeps your living space tidy but also significantly reduces the chances of infestations. While pests are always on the lookout for food sources, depriving them of easily accessible meals is key. Ensure all surfaces are regularly wiped down and cleaned thoroughly after meals; keep trash cans tightly sealed; promptly fix leaky faucets; and never leave pet food open overnight.
3. Eliminate Excess Moisture:
Damp environments attract certain pests like termites, cockroaches, silverfish, and other moisture-loving critters into our homes with open arms. Prevent any moisture buildup by fixing plumbing leaks promptly, ensuring proper ventilation in bathrooms and kitchens when cooking or showering with exhaust fans or open windows.
4. Proper Waste Management:
Improper waste management can swiftly become an invitation for various pests such as flies or rodents into your home. Regularly dispose of garbage in tightly sealed bins, ensuring they are regularly emptied and kept a safe distance away from the house. Additionally, consider composting food scraps in a secure area away from the main living area.
5. Regular Pest Inspections:
Even with our best efforts, pests can sometimes find their way into our homes. Conduct regular inspections or hire professional pest control services to identify any signs of infestations early on. Websites like The Bug Man provide comprehensive pest control services (https://thebugmanfl.com) from certified professionals who can assist you in assessing and treating any pest issues effectively.
6. Maintain Outdoor Areas:
Pests often inhabit outdoor areas before making their way indoors. Perform routine yard maintenance such as trimming overgrown foliage, clearing leaf litter, and keeping grass short to discourage pests from seeking refuge near your home's foundation.
7. Natural Preventive Measures:
Incorporating natural deterrents can be an eco-friendly way to keep pests at bay without resorting to harsh chemicals that may harm the environment or your health. For instance, planting certain herbs like mint, lavender, or citronella around entrances may repel mosquitoes and flies due to their strong scents.
Conclusion:
By diligently following these preventive measures recommended by reliable sources such as The Bug Man (https://thebugmanfl.com), you can greatly reduce the chances of experiencing infestations within your home and ensure a pleasant living environment for you and your family. Remember that maintaining cleanliness, fixing leaks promptly, securing entry points, regular inspections are just some essential steps toward keeping unwanted pests outside where they belong!